Novasyte Health, an IQVIA™ company, gives thanks and celebrates Thanksgiving 2019. We are grateful for all the client partners we work with and our employees, both in the field and in our corporate office.
To celebrate the holiday, we asked our corporate team members to share what they are thankful for this year. Read below to see the responses.
Adrianna Bradley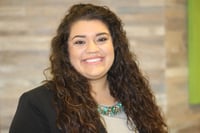 , Account Manager
I am thankful for my husband and pup, Einstein.
Alycia Obregon, Travel and Expense Coordinator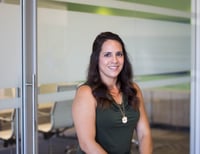 This year brought a lot of unexpected changes into my life that have not been easy for me to push through. From investing time into my physical, emotional and spiritual health and being introduced to some phenomenal mentors, I have learned to accept what has come to be and am more grateful for the strength I gained from the challenges that I was forced to face. With that being said, I am beyond thankful, and grateful, for the amount of support and guidance I received, and continue to receive, from family members, friends, and mentors.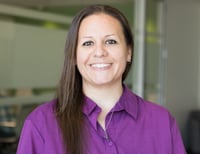 Amber Martin, Senior Corporate Scheduler
I am thankful first and foremost for my family and friends and their ever present support. I'm also so thankful to be able to wake up each morning and go to a job I love and work with an amazing team (both corporate and field employees). Every one of you have been essential to my growth and success in 2019.
Andrew Fowble, Account Manager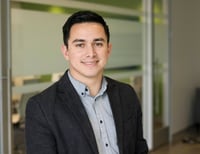 I am grateful for the positive environment I have found myself in this year. Between quality time in and around our neighborhood with my wife, and experiencing a successful year at work with my friends and colleagues, it's been a year to remember.
Chelsea Platt, Senior Human Resources Generalist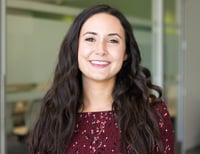 I'm grateful for all I've learned in 2019, both personally and professionally. With all of the growth and hiring we've done as a company this year, I've had the opportunity to meet so many amazing new people who are now key members of our Nova family. It's also positively challenged me to improve my processes and expand my skill set to meet the needs of our team. I've also met so many incredible new people in my personal life that have made my transition from living in New York to living in California so much easier. Carlsbad really feels like home now, and Novasyte has been the perfect career match for me. Feeling very thankful!
Chiara Marrapodi, Inside Sales Representative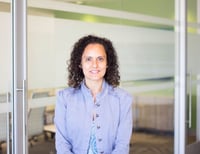 I am thankful for my family, and the many opportunities I have along with the wonderful people I connect with along the way. I am thankful for this beautiful life and being able to share my gifts and talents with others!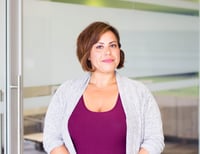 Christy Ramos, Corporate Scheduler
I am most grateful for a new healthy lifestyle not only for myself, but also for my family. I am blessed that I have a new job here at Novasyte Health, a new healthy lifestyle, two healthy girls and a grand baby on the way.
Craig Spiller, Account Executive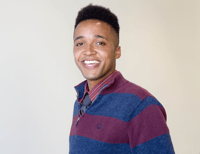 I am thankful for the growth that this year has provided me. Looking at where I am now and where I have come from, the opportunities provided to me with this company have been critical in helping me develop as an individual.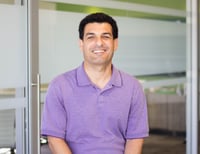 Haim Ore, Inside Sales Representative
Exceeding our quarterly quota and my family trip to Israel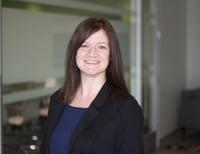 Jaimie Burke, Marketing Associate
I am thankful for my family and friends and the relationships we have. I am also thankful to have found a career with Novasyte that I truly enjoy and a team that inspires me every day.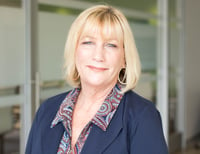 Jody Cook, Payroll Administrator
My family, my health, my freedom!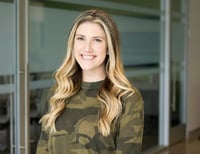 Kati Turner, Account Executive
I am thankful for my family, Jesus and the opportunity to work with my Nova-Fam!
Ketti Schulenberg, Account Executive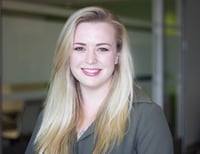 I am grateful for my family, friends and team members. They make every day brighter and I am lucky to have them!
Lisa Rood, Director of Human Resources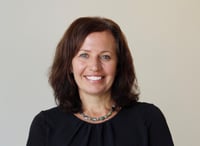 Family, friends and amazing colleagues
Mary Harrah, Account Executive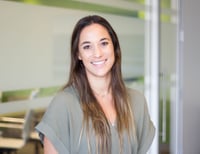 I am thankful to have so many supportive, hardworking and inspiring people in in my everyday life. I am surrounded by countless individuals who I look up to both professionally and personally. I am especially thankful for my family!
Rachel Hallendy, Recall Specialist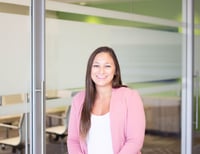 My dog Roscoe!
Ricky Martinez, Account Executive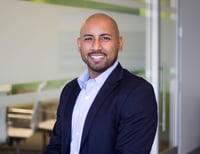 I am thankful for the education and new skills Novasyte has gifted me in my time here. Similarly, I am extremely thankful for the experiences I've gone through this year, as they will help my understanding through future endeavors. Experience is the best teacher!
Ryan Buchanan, Senior Healthcare Recruiter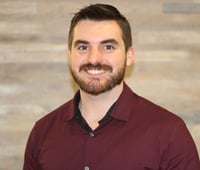 I'm thankful for all of the time I've spent here at Novasyte.
Sonya Akhavan, Healthcare Recruiter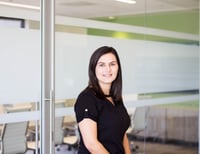 I am thankful for good health, blessed with a good life, and having family and loved ones around me. Also, I am thankful for working for an amazing company with a great culture.
Todd Anderson, Director of Implementation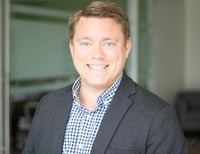 All the great memories we've made with our daughter this past year
Will Allen, Inside Sales Representative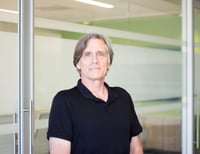 Thankful I can walk to the ocean at lunch!
Before you go, let us know what you are thankful for in the comments. We hope you have a safe and happy holiday season.