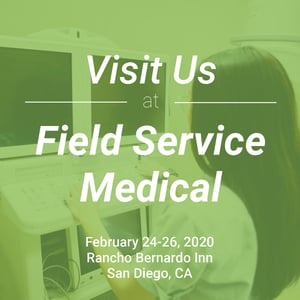 Novasyte Health, an IQVIA™ company, is thrilled to announce we will be at Field Service Medical 2020. The conference is happening at the Rancho Bernardo Inn in San Diego, CA from Monday, February 24 to Wednesday, February 26.
Field Service Medical, hosted by Worldwide Business Research, brings together the best in medical device customer success, service and support. It is the only interactive, peer-led conference for senior service and support leaders in the medical device industry.
"Our team is looking forward to meeting key leaders and discussing trends, challenges and strategies that impact field services in the MedTech industry," said Hillary Medina, Senior Director at Novasyte Health.
IQVIA MedTech-Sponsored Refreshment Break
Join our Novasyte Health team members during our sponsored Refreshment Break, happening Monday, February 24 from 3:50-4:30pm PST.
To meet with our team members attending the event, schedule a time to connect with us.