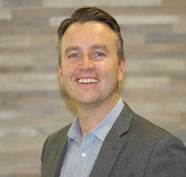 Novasyte LLC today announced that its Board of Directors has elected CEO Tim Gleeson, to become Chairman of the Board following Peter Gleeson, effective January 1, 2018. Tim will continue to serve as CEO while Peter will continue to serve on the Novasyte board as an independent director.
"It has been absolutely fantastic leading Novasyte in this role" said Peter, current chairman. "This is an incredible team and I am excited to continue my journey here as a director, supporting Tim with guidance and expertise."
"Since 2013, Pete has provided Novasyte exemplary leadership," said Tim, CEO and incoming chairman. "He has been fully engaged in guiding us through our tremendous growth and strategic transformation. Pete continues to bring a unique blend of staffing expertise and med-tech industry acumen. We are beyond grateful for his contribution as chairman and are thrilled he is staying on as a board member."
Tim, Novasyte's CEO, was one of the original founders in 2008 and has shepherded the company's growth through every stage. Overseeing the strategic direction of Novasyte, he will continue to work with the board of directors on driving results, creating client value, navigating new markets, and positioning Novasyte for continued, long-term success.