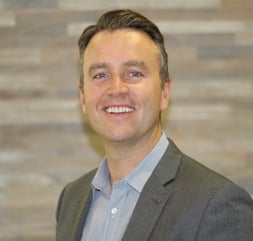 We are thrilled to announce that our CEO, Tim Gleeson was named a finalist for the San Diego Business Journal "Most Admired CEO" award for 2017.
Since 2010, Tim has served as CEO - spearheading the direction of our organization and driving internal innovation and growth. With a vision of "bringing together the best-in-class people, technology and process to improve the lives of patients," Tim continues to inspire the team daily.
Here are some words from Novasyte employees on their perception of Tim's leadership:
"

He takes the time to develop personal and professional relationships with employees and is always friendly and encouraging. He also creates a platform for us to excel individually and as a team.

"

-

Britney Littlejohn

,

Operations Intern

"Novasyte was created from an idea Tim had to solve a problem that seemingly plagued the entire medical device sales community. The premise of how to service and train customers while keeping the sales and marketing staff focused on what they do best. He's an incredible innovator."

-

Joe Andrew,

Co-Founder, SVP of Operations and Quality

"Tim is the type of leader most organizations seek out and employees are eager to work and learn under. He has developed a business where his employees are passionate and determined, and his clients see value enough to recommend it to their friends and colleagues."

-

Summer Radaza

, Account Manager

"Those who work for Tim often reference his leadership and management style as one where he challenges individuals to independently find solutions. He gives employees autonomy and freedom. He's always open to new ideas and ways to grow or expand the business and its processes."

- Tyler Tracy, VP of Finance

"Tim has helped maintain this culture despite the rapid growth. In large part, this is because of his open door policy and hands-on approach to getting to know each employee and engaging with the team daily."

- Todd Anderson, Director of Implementation
A graduate of the University of Colorado at Boulder, Leeds School of Business with a BS in Finance and German, Tim Gleeson resides in Solana Beach, CA with his family.
The awards event will be held on Thursday, June 15, 2017 at the Hilton San Diego.
To lean more about Novasyte, click here.