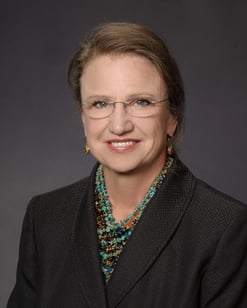 Novasyte is proud to have a team of incredible consultants across the country and Tricia Hunter is no exception. Tricia joined the Novasyte team almost three years ago and greatly enjoys the travel opportunities her role offers as a Clinical Nurse Educator.
Since 1995, Tricia has been heavily involved with Smiles International Foundation, a non-profit organization that organizes and provides charitable surgical care for underprivileged children who are affiliated with cleft and craniofacial deformities.
Learn more about Tricia's volunteerism in our Q&A session below.
"Why did you decide to join the Novasyte team?"
My nephew worked as a vascular nurse for a large facility and worked with a number of Novasyte clinical nurse educators. He recommended I look into a position with Novasyte as it offered a continuation of my forty-plus years of experience as a nurse, but with a flexible schedule that offered travel opportunities. The travel is a great benefit to the work I do, as I am able to not only work with different hospital teams but also visit my family across the country.
"How did you first become involved with the Smiles International Foundation?"
I was a member of the Rotary Club in San Diego in 1995 when I attended a presentation at a district meeting regarding an upcoming mission trip to Mexico with the foundation. I volunteered for the mission trip and have been heavily involved since. I manage the coordination with instrumentation, recruit local nurses, schedule the staff, order and purchase supplies, and organize the work involved with new clinics with Dr. Jeff Moses and Maribel Moses, President and Vice President of the foundation.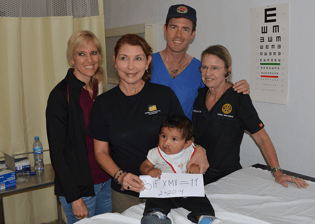 "Where have you traveled on the mission trips?"
The mission trips I am mainly affiliated with are all out of the country. The two main countries I visit on an ongoing basis are Mexico and Costa Rica. I have also volunteered in Ukraine and am currently looking at organizing a clinic trip in India.
"What has been your favorite memory?"
There are thousands of memories. The experiences with the patients are the most impactful. In many of the countries we are in, there is a belief that the child's deformity was caused by a sin the mother had committed. So, when you place the baby in the mother's arms post-operation, the emotion is so strong — it's a shattering experience.
Many of the student nurses I have recruited attend our mission trips. After one of our trips, a student at UCLA published an article about her experience, expressing that practicing in Mexico was nursing at its essence and core. Despite the fact that there was no fancy equipment or a state-of-the-art operating room, the team was able to practice nursing and provide families with these life-changing procedures.
"How can someone help support this organization?"
The most difficult area of fundraising for our mission trips is for our nurses' airfare. When bringing a full staff on these trips, the costs of travel and accommodation mount quickly. I have designated a fund on our site specifically designed to alleviate the airfare cost pressures our nurse volunteers face. If you are interested, please visit our site for more information.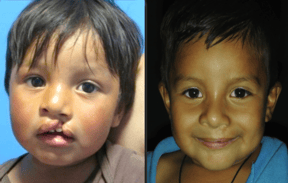 Any donation is special and the money goes 100% to the mission. There are no paid employees. Medical personnel who attend the clinics also receive continuing education credits. If you are interested in volunteering, you can sign up on the Smiles International Foundation website.
Thank you for sharing your experience, Tricia, and for the incredible work you do with the Smiles International Foundation. We are grateful to have you as an integral part of our Novasyte team.