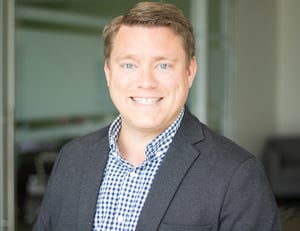 Novasyte is proud to have our Director of Implementation, Todd Anderson, involved in the City of Carlsbad's Active Ambassadors program.
As a part of the city's Life in Action brand, Todd is part of an exclusive group of local professionals that engage in both our corporate community and Carlsbad lifestyle.
Learn more about Todd with a Q&A session below.
"How did you first hear about the Carlsbad Active Ambassadors program and what inspired you to join?"
I was first approached by our CEO, Tim Gleeson, and Director of HR, Lisa Rood, about the opportunity to represent Novasyte with the City of Carlsbad as an Active Ambassador. When I was first approached, I was honored to be selected out of the large team we have at the office — and a very active one at that. Being able to represent our organization is always something that I have enjoyed participating in, and being able to do so with the local and active community is very inspiring.
"What is your role as an Active Ambassador?"
As an Active Ambassador, I promote the lifestyle activities I participate in during the day or off-hours through various social media outlets. I personally enjoy cycling throughout the San Diego area so you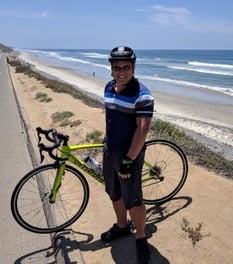 will see a lot of those pictures. The City of Carlsbad also has a number of activities that we are able to partake in, such as Bike to Work Day or networking events with all the Active Ambassadors.
"What has been your favorite event?"
I have thoroughly enjoyed all of the networking events for the Active Ambassadors, but because of my love of cycling, I was able to enjoy Bike to Work Day with a few co-workers to help push that active lifestyle.
"Is there an upcoming event that you are looking forward to?"
There are always a number of events that are coming up to participate in, and the best way to find out is to follow Carlsbad Biz on any of their social media accounts. I know that in the coming months we will be adding new Ambassadors so I am sure more events will be coming up.
"What do you enjoy doing most in Carlsbad?"
Carlsbad is a very active and outdoor city with a lot of things to do. I enjoy getting out and cycling, of course, but the hikes and beaches in and around Carlsbad are always a ton of fun and easy to get to. I've always enjoyed being outdoors since I was a kid, and the weather down here allows you to do so year-round which is fantastic.
"How can someone become more involved in Carlsbad or with this program?"
If you are interested in becoming an Active Ambassador, follow Carlsbad Biz on their various social pages, including Facebook, LinkedIn, Instagram, and Twitter, or reach out to any of the current members to show your interest!
-------------------------
Thank you for sharing, Todd! We look forward to joining you in upcoming events.