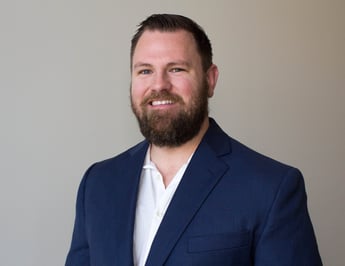 Novasyte is proud to support veterans and their family members. We would like to thank every military member and their family for their service and sacrifice.
As we continue to celebrate Veteran's Day, hear from one of our former military members about working in the life science industry.
"Name"
Clayton
"What military branch did you serve?"
I served in the Army for six years and did two tours in Iraq.
"What was your military occupation specialty?"
I served as an intelligence analyst.
"Why did you decide to join the Novasyte team?"
I joined Novasyte because of the work atmosphere. After interviewing and learning more about the company, I knew it was a culture where I could grow. The company's commitment to its employees makes it a wonderful place to work.
"What skills did you learn in the military that translates to your day-to-day job here at Novasyte?"
The military has instilled skills in me like leadership, task prioritization and making strategic, informed decisions with limited information.
"What advice would you give veterans looking to transition into the life science industry?"
Ensure you read over the job you're applying for and learn everything you can about the company. Each branch and position in the military has its terminology and acronyms; the life science industry is no different. I would also say not to be afraid to take a "starting" job. The goal is to get your foot in the door and to get industry experience even though you may not always start exactly where you want.
Novasyte encourages veterans and their family members to check out the opportunities we have on our careers portal. Click here for job opportunities.
-------------------------