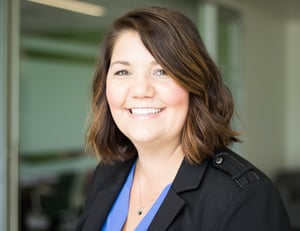 Hillary Medina, Novasyte's Vice President of Field and Recall Solutions, will be speaking at AdvaMed's Recalls from A-to-Z Conference in Washington D.C.
She will help kick off the conference, held on Tuesday, December 4 and Wednesday, December 5, by presenting on: "Strategies for Deploying a Field Team and Integrating your Technologies."
"This is an excellent opportunity for me to connect with many of our client partners and key industry leaders," said Hillary. "It's an exciting time in the recall space with innovative, new technologies changing the way recalls are managed. Tomorrow I will highlight key industry trends as well as share incredible outcomes we continue to receive on behalf of our MedTech clients."
To schedule time with Hillary in DC, click on the button below or email hmed@novasyte.com.
Learn more about Novasyte's S.M.A.R.T. Response Program and why we are becoming the industry leader for managing many of the largest recalls and field corrective actions on behalf of our MedTech clients.