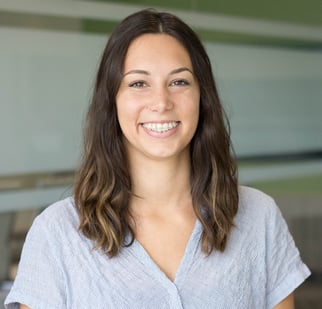 Novasyte is proud to welcome its newest member of the corporate team, Kahlani Wicklund, who officially started her role of Corporate Scheduler on October 1, 2018.
Learn more about Kahlani with her Q&A session below.
"Why did you decide to join the Novasyte team?"
I was pursuing a career in nursing, however, I found myself more attracted to the business & relational side of healthcare.
"Where were you working prior to Novasyte?"
Little Sprouts Academy.
"What do you hope to be able to contribute to our growing organization?"
I hope to bring a fresh perspective & a willingness to learn and grow.
"Where are you from originally?"
Temecula, Calif.
"Who inspires you?"
My Grandma. She is honestly the sweetest person in the world. I admire that she was brave enough to move to California; then start and successfully run her own business while raising a family. She has shown me that any dream is possible if you constantly pursue it.
"Where is your favorite place in the world?"
The beach!
"What was the best concert you have ever attended?"
My most memorable concert was the first one I ever went to as a kid, Sugar Ray.
"What is a fun fact about you?"
I have an extra bone above my clavicle.
-------------------------